Hard-copy Order
drop your order to our email, with subject : Hard-copy order. State the volume and number the journal publication and your ID/titles of the paper.
The hard-copy fee (include delivery) IDR200.000 to the bank account that will be describe in our responds email.
Call for Papers "Science Up 2017 Publication"

International Journal of Information Technology, Computer Science and Open Source is accepting submissions. You may submit your research/review/survey results as per the following schedule:
1st Edition Volume 2 – September 2017

Paper submission : August 20, 2017
Acceptance : September 5, 2017
Camera Ready and Payments : September 15, 2017

1st Edition Volume 3 – November 15, 2017

Paper submission : October 20, 2017
Acceptance : November 5, 2017
Camera Ready and Payments : November 15, 2017
submission information visit to Submit your papers.
Call for Reviewers
Researchers and Professors are invited to participate in our double-blind peer-review process, please use our online application form here.
Inside Technology Journal is international journal a scholarly technology, computer science, open source, and information system representing the updated in the research. Its mission is to provide an outlet for quality research to be publicized and published to a global audience. It aims to promote universal access to equal opportunities for international scientific community; to scientific knowledge, and the creation, and dissemination of scientific and technical information.
Inside Technology journal dedicated to scientists, early and mid-career researchers, and professionals. The journal on process to be indexed by: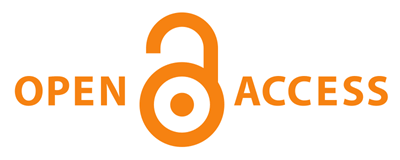 International Journal of Information Technology, Computer Science and Open Source supported by
Cloud & Grid Research Working Group, Universitas Gadjah Mada